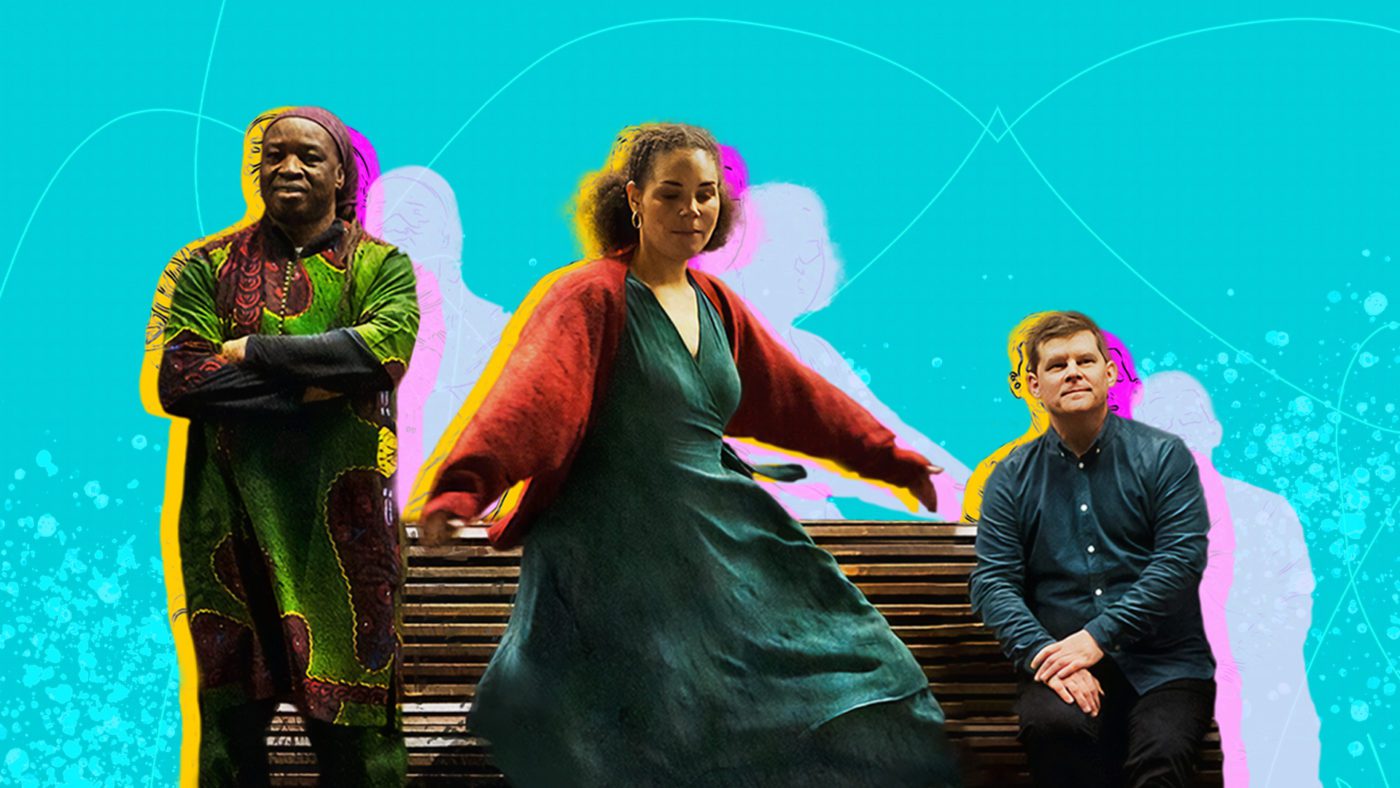 Saturday, August 19 and Sunday, August 20, 2023
Rådhusplassen: MELAfantasi   3:30 P.M. – 4:00 P.M.
Melodies, short stories, rhythms and memories flutter about each other. Like the wings of a butterfly, the music takes us from one to the other in a transparent and minimalist soundscape that knows no genre. Sidiki Camara plays percussion and n ́goni and Jørn Erik Ahlsen Alkanger plays guitar. Sarah Camille sings and narrates; and along the way we would like to hear the audience's voices!
Cast:
Sarah Camille - song, narration
Sidiki Camara - percussion, n ́goni
Jørn Erik Ahlsen Alkanger - guitar