This event has already taken place.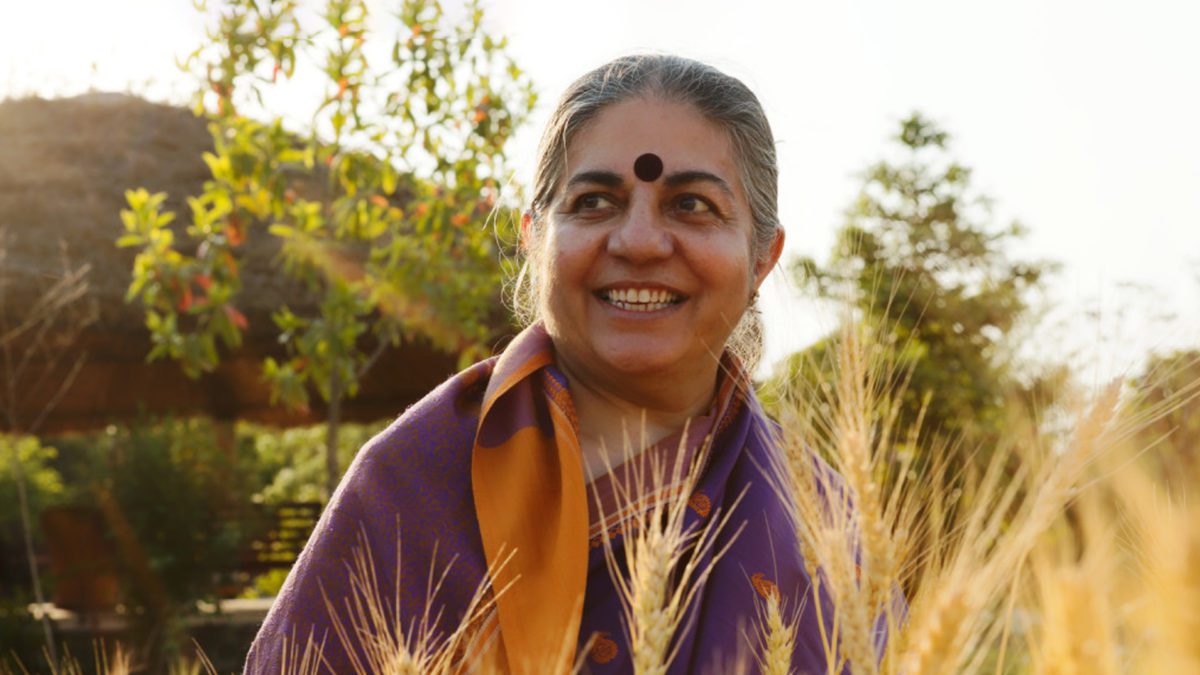 Vandana Shiva: Beyond dissociation displacement and orientation : Towards an earth Democracy
Thursday, June 15
Melahuset
18:00
What is the link between climate change and increased migration? What role should art and culture play in the fight against climate change? Welcome to a lecture with activist, ecofeminist and philosopher Vandana Shiva at Melahuset.
"There can be no ecological security without climate justice. Equity is a precondition for sustainability. We will live together or die together".
Man-made climate change contributes to hunger, poverty and destitution, threatening the lives and existence of billions of people and the existence of millions of species. Slowing climate change is thus not only a question of a green shift, but also a question of social justice that will require urgent and radical action. At Melahuset , Dr. Vandana Shiva will share her thoughts and ideas on the link between climate change and migration, her thoughts on how art and culture can be used as a tool to achieve climate justice, and not least what both climate activists and cultural activists can do to reduce the disparities between North and South.
World-renowned ecologist, physicist, activist and philosopher Vandana Shiva has shown through her work how knowledge and science is a political tool and how different power structures threaten entire ecosystems and the existence of small farmers around the world.
Vandana Shiva is the winner of the Right Livelihood Award, also known as the Alternative Nobel Prize, and has been an honorary doctor at the University of Oslo since 2011.
The keynote speaker and chairman is Thomas Hylland Eriksen.
Admission to the event is free, but due to a limited number of seats, it is nice if you send us a registration to huset@mela.no