This event has already taken place.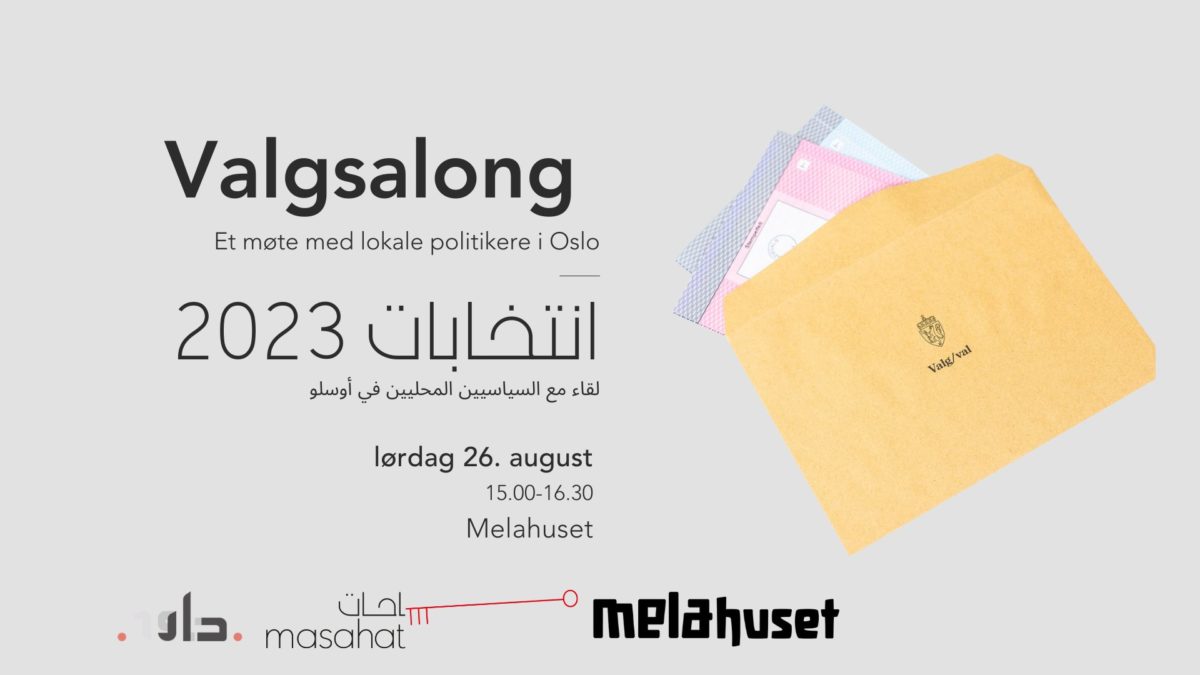 Saturday, August 26
Melahuset
15:00
Masahat, DER magazine and Melahuset invite you to an election panel at Melahuset, Saturday August 26 at 15:00-16:30.
The aim of the panel is to contribute to a better understanding of Oslo's political parties and motivate voters and first-time voters to vote during the election.
An overview of which parties are participating will follow.
The moderator is Selma Benmalek.
Program:
-15:00-15:05: launch of DER's latest issue on the election.
-15:05-15:50: the panel will cover three different topics where we will discuss each topic for about 15 minutes.
-15:50-16:20: we will open for questions from the audience.
-16:20-16:30: a quiz where we challenge the politicians' knowledge of the immigrant community in Oslo and Norway.
Free entrance.