This event has already taken place.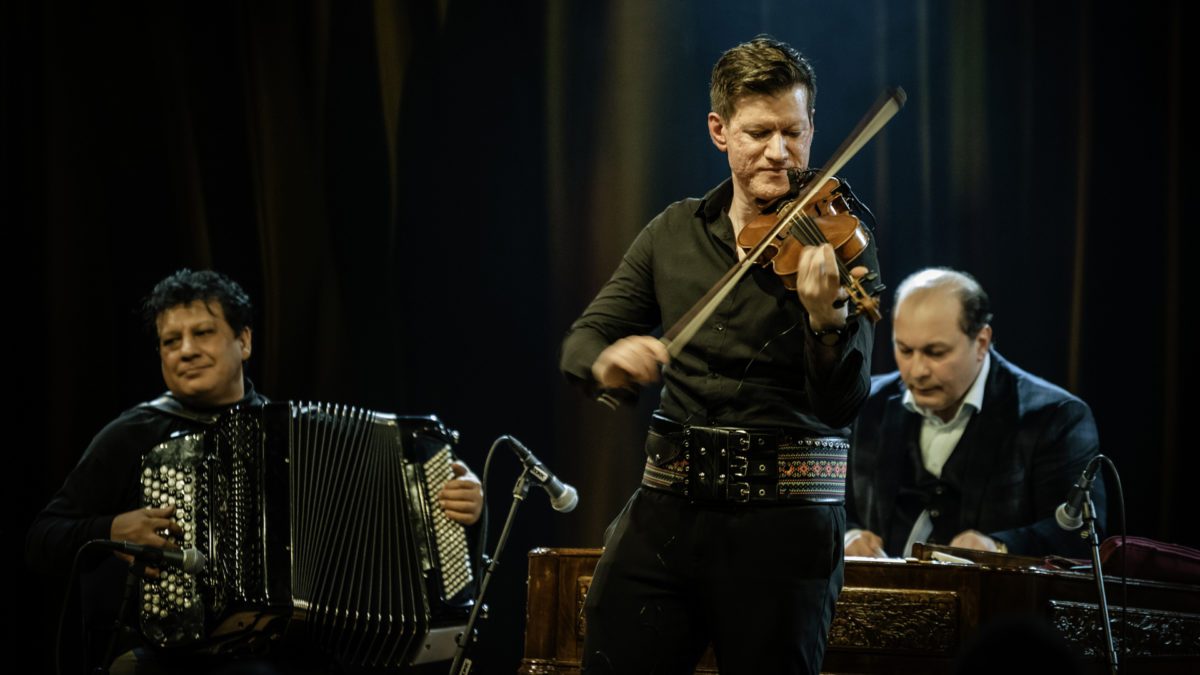 Friday, June 2
Melahuset
08:00 P.M.
Taraf de la Nord is a terrific Balkan ensemble consisting of Lelo Nika on accordion, George Mihalache on dulcimer (cimbalom/tambal), Tommy Andersson on double bass and Daniel Lazar on fiddle. The four musicians have developed their musical skills in different ways, but are united in their goal to deliver an innovative and groundbreaking take on everything from Balkan folk, traditional gypsy music to their own compositions. Don't forget to put on your dancing shoes.
Doors open at 20:00
The concert starts at 21:00
Tickets cost 150,- + tax.