This event has already taken place.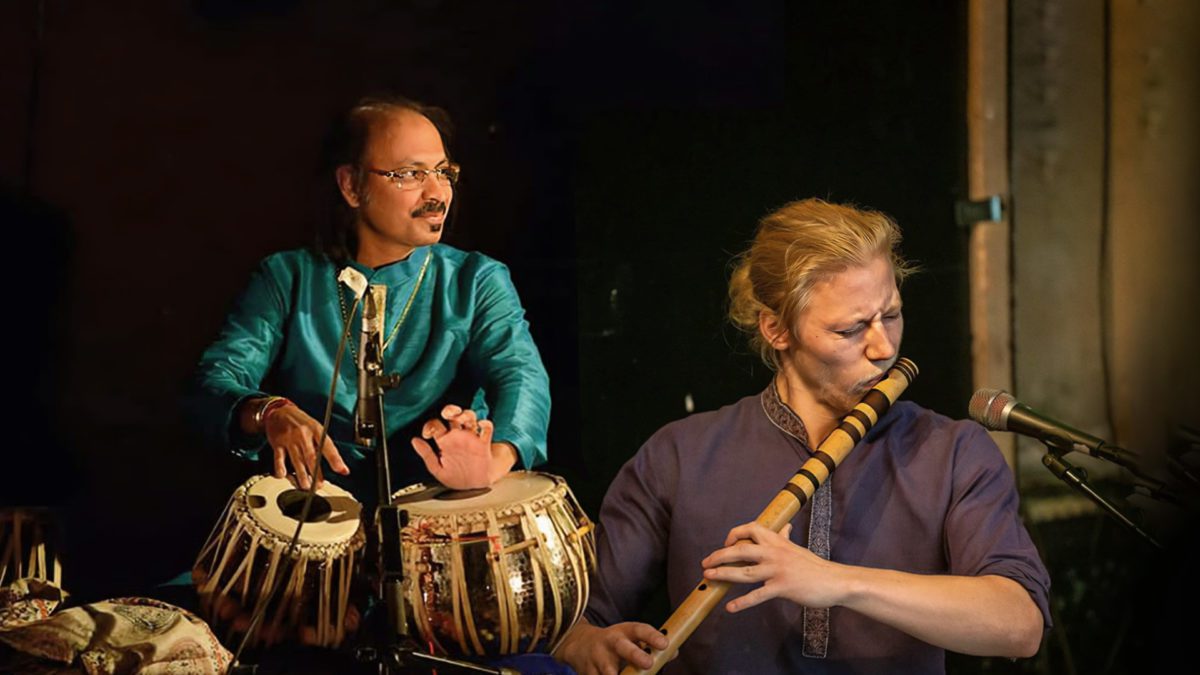 Ragatid: Patrick Vedlog and Nabankur Bhattacharya
Sunday, September 24
Melahuset
5:00 P.M.
Melahuset is pleased to present an compelling concert with bansuri player Patrick Vedlog and his guru, tabla master Nabankur Bhattacharya.
The bansuri player Patrick Vedlog (b. 1995) from Oslo, Norway began his journey in Indian classical music in 2014. He has been mentored by bansuri player Tal Coleman and has later immersed himself into tabla under the guidance of Pt. Nabankur Bhattacharya. He has apprenticed with the legendary Pandit Hariprasad Chaurasia and attended intensive learning with flute teacher Ashok Kumar Karmakar in 2018. In addition to being a performing musician, he works as a teacher and promotes the traditions of Indian classical music.
Tabla player Nabankur Bhattacharya from Bengal, India and is a senior student of Pandit Anindo Chatterjee and the nephew of Pandit Damarupani Bhattacharya. He holds a Sangeet Visharad diploma from the University of Allahabad and has performed all over India with various renowned musicians. Since 2000 he has lived in Marseille, France, where he teaches tabla and collaborates with European musicians to unite different musical styles.
Free entrance. 
Free entrance.