This event has already taken place.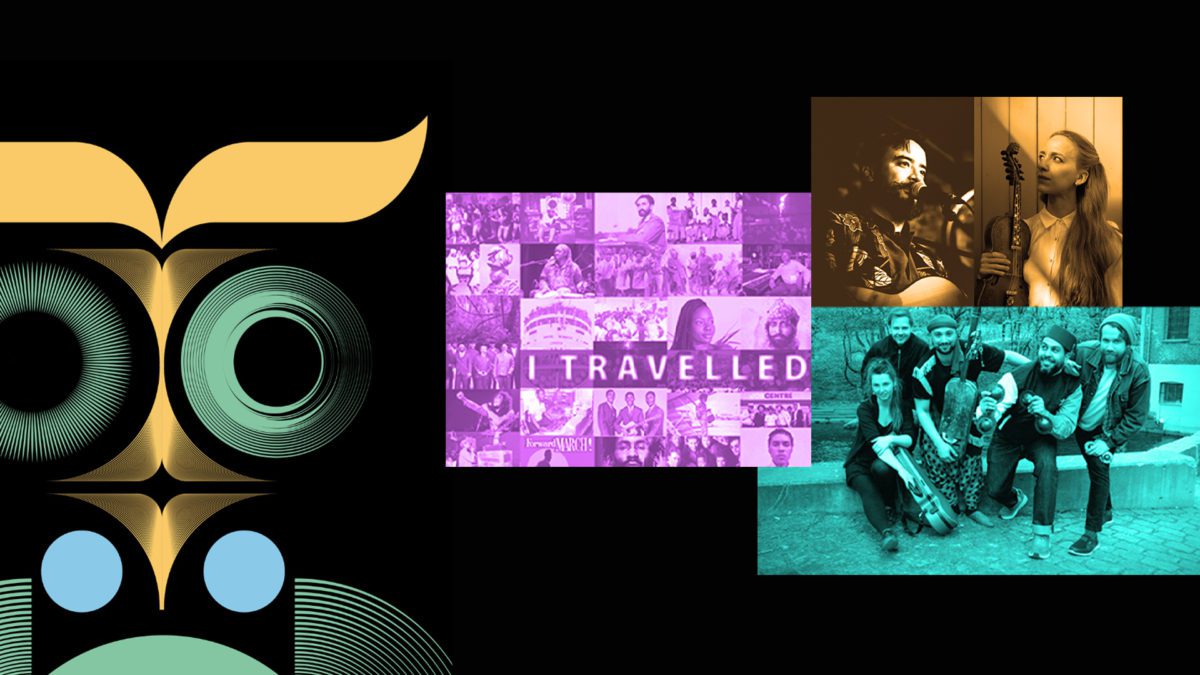 Oslo Culture Night - Rhythmic journeys on Melahuset
Friday, September 16th
20:00
Come and experience Oslo Culture Night on Friday 16 September Melahuset , with magical musical expressions and a varied repertoire within several genres. Oslo Culture Night is organized by the Ministry of Culture, Oslo Municipality in collaboration with the city's cultural institutions, organizations, artists, performers and businesses.
Khalid Laaouam & Zawya
Moroccan gnawa and aissawa music, arabic andalusian music and sahrawi desert blues, interspersed with a small dose of nordic jazz. The band Zawya presents both irresistible dance grooves and spiritual songs, taken from Morocco's rich traditional music.
Gnawa and aissawa music have their roots in healing rituals related to religious mysticism, where the music puts the audience in a trance that will put both the body and the soul.
The band consists of guembri player and vocalist Khalid Laaouam from Meknes, vocalist and percussionist Othmane Hmimar - known from the Moroccan rock band Hoba Hoba Spirit, Øystein Aarnes Vik on drums, Inger Hannisdal on violin and Andreas Vangen Andersen on guitar.
---
«I TRAVELLED»
Can there come a day when people forget where reggae comes from and what the genre represents?
"I Traveled" is a multi-media show that takes a deep dive into the history and development of reggae through dance, percussion, DJing, poetry and visual art. "I Traveled" is not a pure concert, DJ session, dance performance or video installation - but are all of these at the same time.
Reggae music has become a worldwide phenomenon. How has this music genre, developed by poverty-stricken artists in the slums and ghettos of Kingston, Jamaica, inspired what has become a vibrant international movement? What happens to the music and those who created it when it becomes an international and commercial product?
Here we get a deeper understanding of the genre's starting point in the African revolt against the slave trade and anti-colonialism. Furthermore, we point to the role of music in political movements in England and Africa and contrast it with contemporary pop music that uses elements of music.
The performance is developed according to an idea by Dominic Reuben, artistic director of "I Traveled" in collaboration with Global Oslo Music.
On stage:
Shirley Adffo Langhelle - dance
Sidiki Camara - percussion
Dominic Reuben - DJ
---
IF
IF (Infinite Journey) is Luiz Murakami & Tuva Færden. The music consists of their own songs and traditional songs that they present in both solo and interaction with hard fiddle, guitar, lyre, the Japanese flute shakuhachi and vocals.
Luiz and Tuva met for the first time at a festival in Switzerland in 2019. Through the pandemic, they have kept in touch and a musical collaboration began to sprout. Luiz was born in Rio de Janeiro, Brazil, a place where music is always present, where the streets and bars are constantly filled with rhythms and different musical expressions. He is half Japanese and also has roots from Madeira, Portugal and Italy. This colors the music he plays and makes him a very versatile musician.
Tuva Færden is a Norwegian folk musician from Oslo and has in recent years made herself known on the Norwegian music scene in several different projects both as a musician and dancer.
Brazilian music and Norwegian folk music have several exciting similarities. The Harding fiddle can, for example, be compared to the Brazilian instrument rabeca. Here Luiz and Tuva quickly found a common denominator that they wanted to explore further.
The concert you will hear at Oslo Culture Night is the result of a week's residency and is your first concert together. The material they play consists of their own songs and traditional songs that they present in both solo and interaction with hard fiddle, guitar, lyre, the Japanese flute shakuhachi and vocals.
---
The doors open at 19.00 | Start: at 20.00
Free access