This event has already taken place.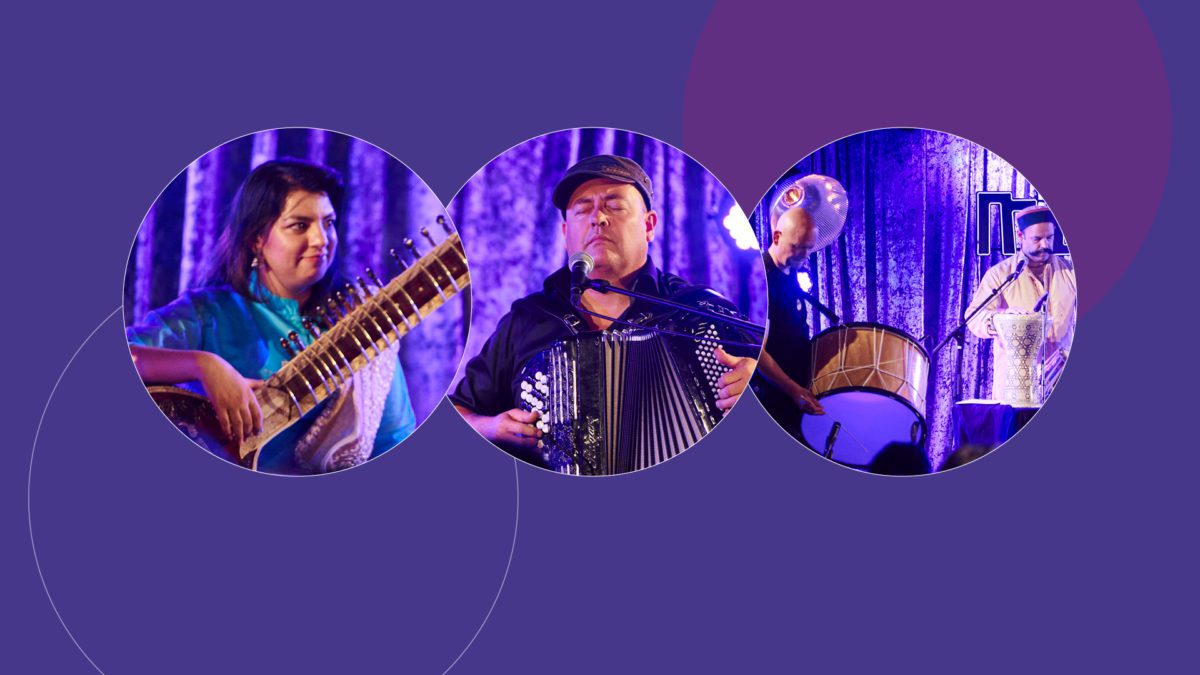 Oslo Culture Night: Rohini Sahajpal/ Stian Carstensen/ Jai Shankar/ Jarle Vespestad
Friday, September 15
Melahuset
7:00 P.M.
At Oslo Culture Night, two different musical traditions - the Indian and the Balkan - meet and unite when Rohini Sahajpal, Stian Carstensen, Jai Shankar and Jarle Vespestad once again meet on stage at Melahuset. The combination of the two musical traditions and each musician's style ensures an exceptional musical experience this evening.
When: Doors open at 6 p.m. and the concert begins at 7 p.m. Admission to the concert is free.
Rohini Sahajpal is one of Scandinavia's foremost performers on the Indian sitar. She has studied and continues to study with the world-renowned flautist Pandit Hariprasad Chaurasia, with whom she also plays concerts. She enjoys experimenting with different styles and traditions, last year she played a phenomenal concert with violinist Arve Tellefesen, and now she returns to Melahuset with Stian Carstensen.
Stian Carstensen is a multi-instrumentalist who masters accordion, banjo, guitar and pedal steel. He is the frontman and composer of Farmers Market and musically he is known, and celebrated, for mixing different styles and traditions. He has his own way of playing Eastern European music, and his compositions are popular in the Bulgarian gypsy community.
Jai Shankar is one of our foremost tabla virtuosos. He started playing the tabla at the age of four and has studied with both his father, Shri Lal, and his uncle Pandit Rama Kant, and at the age of eight he was already on tour with the Norwegian National Concerts. In 1997 he won NRK's Talentiaden and he was awarded TONO's anniversary prize in 2003 for his efforts to build bridges between Eastern and Western music. He has played with jazz artists such as Bendik Hofseth and Jon Balke, folk musicians such as Javid Afsari Rad, Knut Buen and Tone Hulbækmo, in addition to his own projects.
Jarle Vespestad is one of Norway's most sought-after jazz drummers, known for his creative, expressive and listening style. He graduated from the jazz program at Trøndelag Music Conservatory and is one of the founders of the bands Farmers Market and Supersilent. He has also played with artists such as Amun Maarud, Silje Nergaard and Bugge Wesseltoft.