This event has already taken place.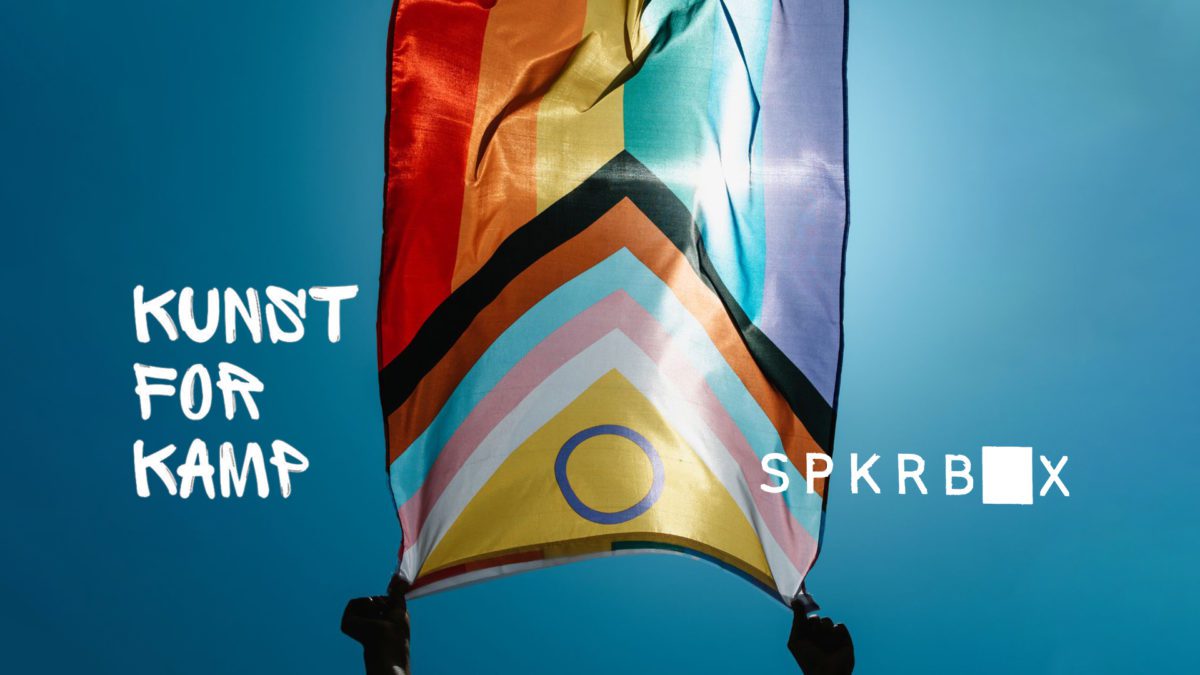 ART for KAMP: opening event with jam, sofa conversation and party!
Thursday 1 December
Melahuset
7:00 P.M.
It has been six years since the last festival. Now it's finally ready for the festival again, and it must be celebrated in a grand way! 
SPRKBOX veterans, performers in the hip-hop and theater fields and artists who specifically work with queer themes/expressions, open our festival with Art for Kamp. The artists have teamed up in teams of two and three and exchanged work. The result is shown with low shoulders during Art for Struggle - a Heidundrande jam combined with sofa conversation.
The evening is led by DJ Lara Okafor and our two eminent emcees, Mathilde "Cuntess" Fossheim and Taro Vestøl Cooper. In addition to taking us through the various elements, they lead the sofa conversations consisting of a small group of professionals and an artist who comes to talk about how art can be used for struggle, and about one of many queer struggles that are still going on - the story of Tobias Klingenberg Reitan.
Tobias is a transman who in 2018 sued the Norwegian state for the castration he was forced to undergo in order to change his legal gender. This was the practice in Norway until we got the "Act on changing legal gender" in 2016. As of now, the case has been appealed to the Human Rights Court in Strasbourg and Tobias is waiting for an answer as to whether it will be taken up there.
The association FRI has been party support in the case, and has set up a fundraiser on a whim to help Tobias with costs in connection with the court cases. We are taking the opportunity this evening to focus on his case, as well as FRI's fundraising campaign.
The story of Tobias is, like all stories about queer struggle in Norway, a story about our society. About who we are, who we have been, and about who we can choose to be in the face of the people who need us. It is 50 years since the decriminalization of sex between men. There is every reason to celebrate. But we still have a long way to go with the queer fight, and the party and the protest go hand in hand.
These are the 21 artists and three interview guests who welcome you to the festival:
Guro Sibeko • Vjolla Emiri • Ingrid Frivold • Son of Light • Daniel Mariblanca • Nosizwe • Cuntess • Taro Vestøl Cooper • Gigi • Dark Marc • Don Martin • Ravn Kvikkestøyl Helland • Fela • Sadik Qaka • Isak Bradley • Oda Aunan • Pats Nichols • Tuva Syvertsen • Big Daddy Karsten • Frid Ding • Luca Dalen Espseth • Christine Marie Jentoft • Molly Øxnevad
A warm welcome to Kunst for Kamp - a fun, surprising, explosive, strange, moving and inspiring start to the SPKRBOX festival 2022!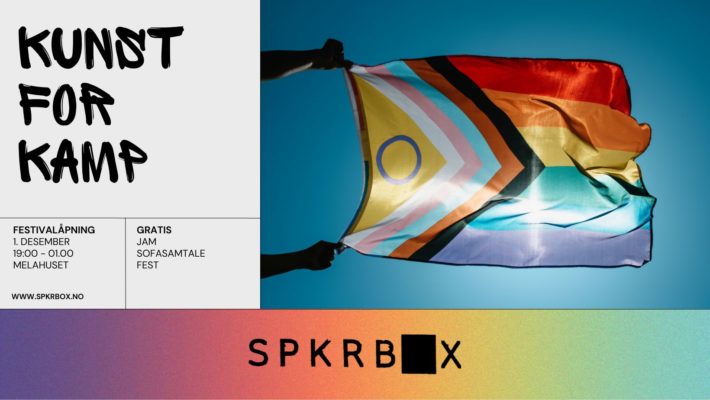 ---
The event is supported by the Cultural Council. Thanks to Melahuset and Nordic Black Theater for collaboration, support and contributions.
The doors open at 18.00 | Start: at 19.00
Free access
Read more on SPKRBOX's website
---