This event has already taken place.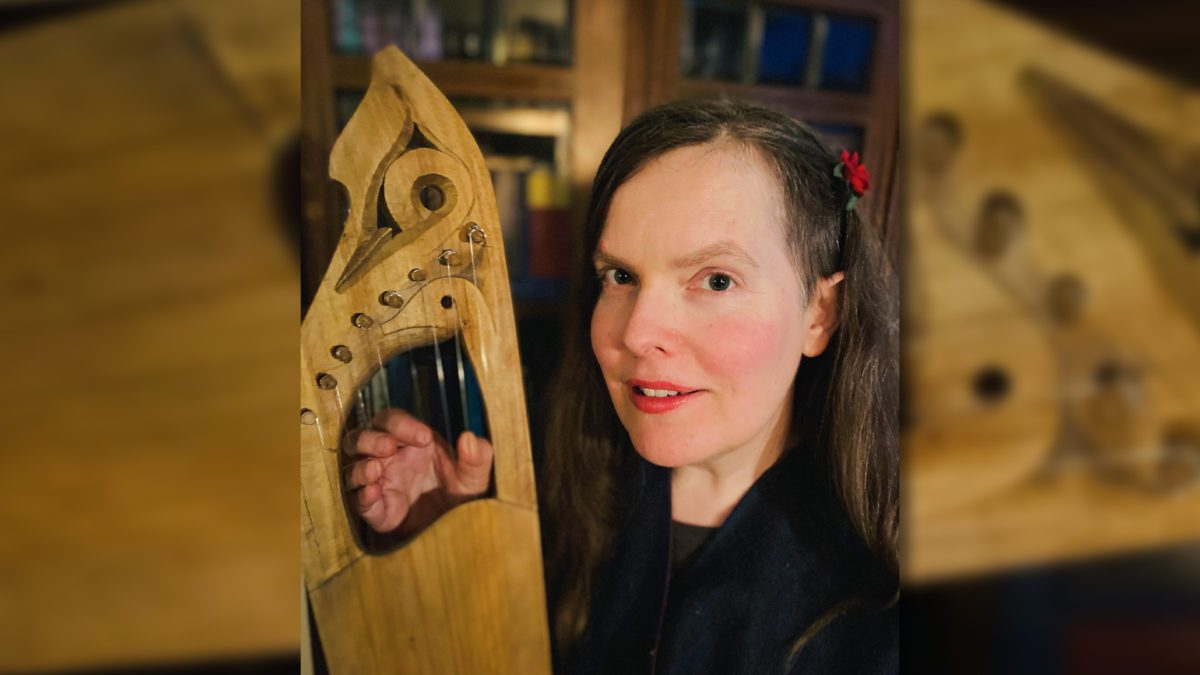 The storytelling festival: Voluspå - Volven's Divination
Sunday 26 March
Melahuset
4:00 P.M.
"Hear, I pray, all generations..." In the eddic poem Voluspå, the volva predicts Ragnarok and restoration, revealing hidden secrets about the creation of the world. It is Odin himself who asks her to tell his fortune. Despite the fact that he gives her "neck gold and rings", she is forced to predict Odin's doom.
Voluspå is preserved in a form that does not always provide clarity about the myths alluded to. In the performance, Ylva Sjaastad recites and sings the verses in Bokmål and Norse, linking these parts with narrative sections. The music is based on the Voluspå melody that was written down in Copenhagen at the end of the 18th century by the court musician Hartmann, probably after Icelanders who visited what was also their capital at the time.
Tickets for the show can be purchased by clicking on this link. 
Welcome to a poetic and mythological storytelling experience accompanied by lyre playing and singing.
With a short introduction by Terje Nordby.
Talk with Ylva Sjaastad immediately after the performance.
About Ylva Sjaastad 
Ylva Sjaastad is a storyteller, singer and musician. She started as a storyteller in the summer of 1998 when she told Norse myths by the fire in a Viking house. Since then she has told stories in a myriad of settings for all ages, but most often in gymnasiums full of schoolchildren throughout the country through DKS and the National Concerts. As a singer and musician, she works in the range between folk song, medieval and folk music, and has developed a style where storytelling and music go hand in hand. Ylva also works as a communicator at Rælingen library. She has a major in music from UiO and has studied drama and oral storytelling at OsloMet.
This version of Voluspå was created and directed by Marit Jerstad and Knut Harris, and is based on their new Bokmål translation.
Recitation, narration, song and lyre // Ylva Sjaastad
Script, translation and direction // Marit Jerstad and Knut Harris