This event has already taken place.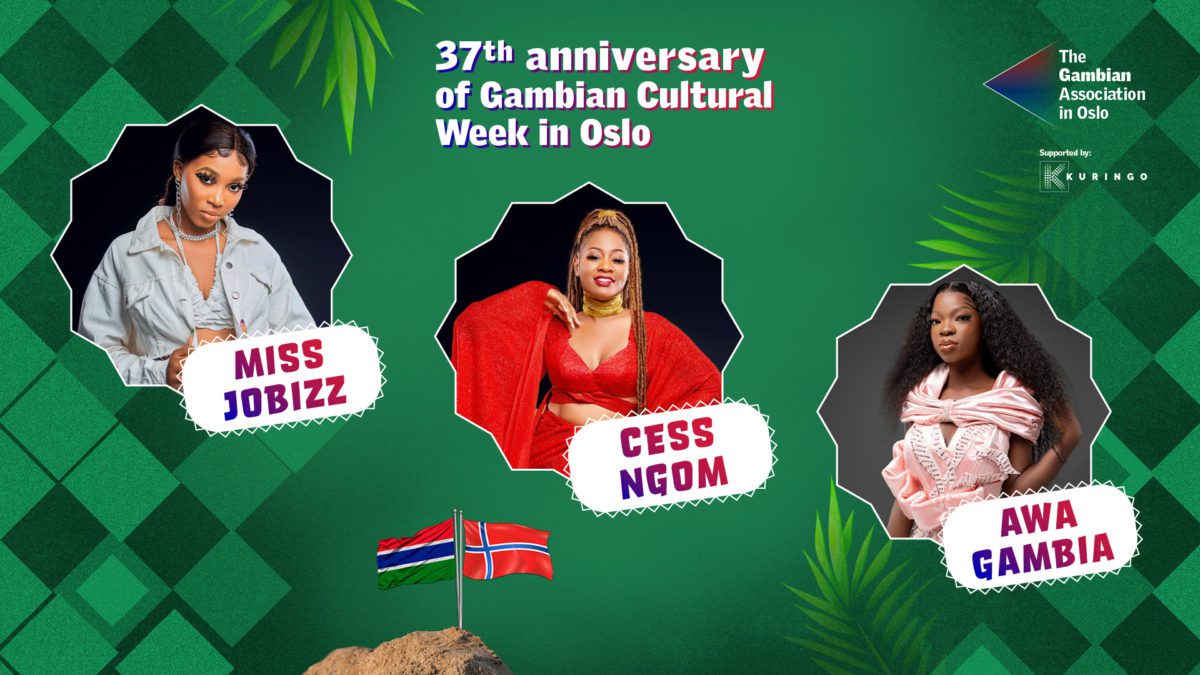 37th anniversary of Gambian Cultural Week in Oslo
Friday, August 4
10:00 P.M.
The Gambian Association in Oslo presents:
Queens in Gambian music, art and culture: Cess Ngom, Awa Gambia and Ms. Jobizz
They are this year's guest artists at our cultural week events in Oslo, who also are young female trailblazers in the Gambian music industry. They are making sensation and putting The Gambia on the international scene.
Save the date and see them perform live on Friday 4th August, 2023! More events during the Gambian Cultural Week (29th July - 5th August 2023) to be announced!
---
Doors open 10:00 PM | CC: £200
---