This event has already taken place.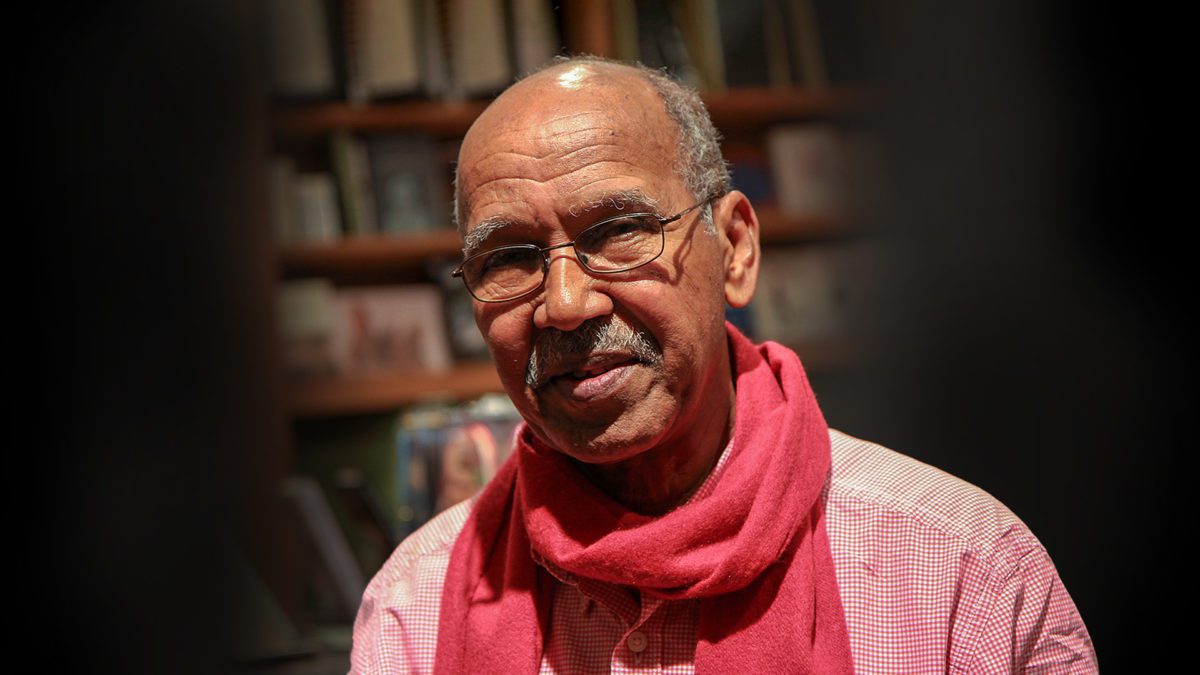 Nuruddin Farah - A conversation in Somali
Friday, September 29
Melahuset
18:00
I remember that kind of Somalia, where it was possible to imagine a world of cohesiveness.
Ku soo dhawaada kulanka qoraaga Nuuraddiin Faarax oo uu waraysanayo Cabdisalaan Hereri.
Meeshu waa: Melahuset, dabaqa labaad, (cinwaanka qor!)
Goortu na waa: jimcaha, September 29.
Cuntu fudud baa dadka kulanka ka soo qaybgalaya la siinayaa
Melahuset is inviting you to two exclusive events with the acclaimed Somali writer Nuruddin Farah. The event on September 28th will be in English and the event on September 29th will be in Somali.

Novelist, essayist and master trilogist Nuruddin Farah is one of the most important contemporary authors working today. In a writing career that spans more than five decades, Farah has published thirteen novels, dozens of essays and plays, all of which critically engage various dimensions of Somali history, culture and politics. He has famously declared that he writes about Somalia to "keep it alive" because, he says, "I live Somalia, I eat it, smell the death of it, the dust, daily." In this conversation, writer and editor Bhakti Shringarpure will speak with Farah about his life, the periods of exile, his prolific writing career, his penchant for stylistic experimentation and what it means to be a writer whose works become representative of a country and its people, both in Somalia and abroad.

In every generation, there are changes. There was a time when I was in Somalia, and I thought that nearly everyone was like me. There will come a time when Somalis will be more or less like me again.
Free entrance.