This event has already taken place.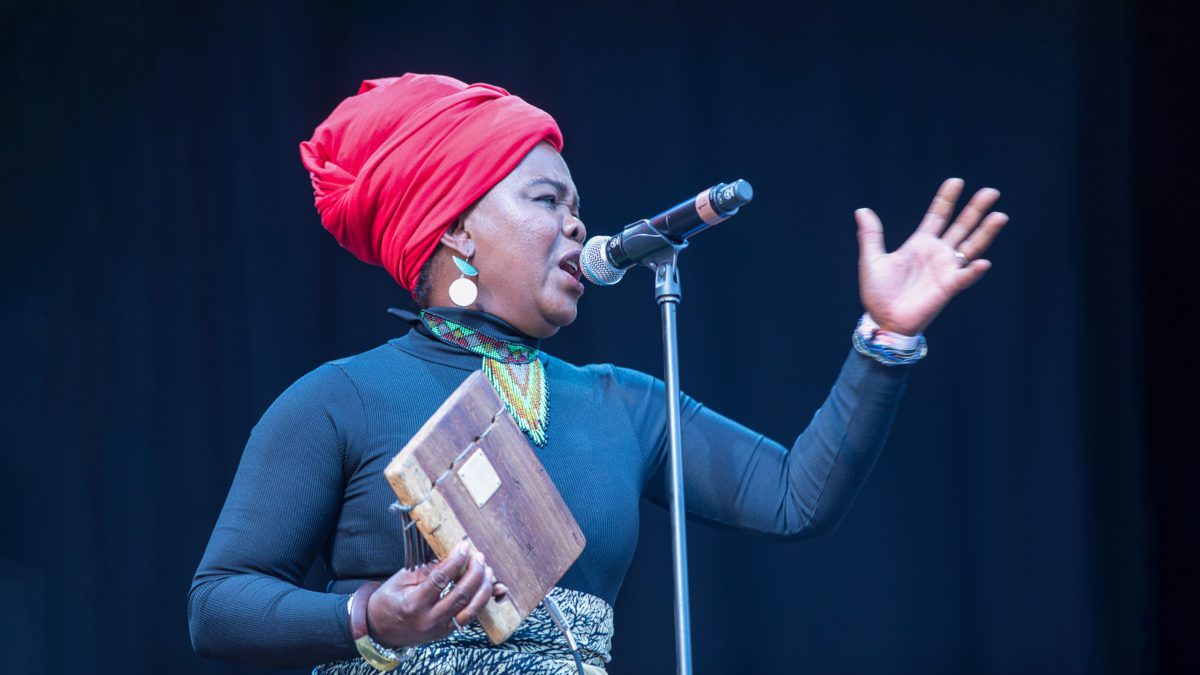 Zimbabwean Soul: An Evening with Busi Ncube
Saturday, May 14th
Melahuset
21:00
Busi Ncube comes from a musical family in Bulawayo, Zimbabwe, and started as a singer in the church choir where she learned African gospel, which has been an important source of inspiration along with traditional music from Zimbabwe, South African popular music, jazz, rock and funk. Miriam Makeba, Dorothy Masuka, Dolly Rathebe, Ella Fitzgerald and Bono are some of her biggest sources of inspiration.
Eventually, she began performing with local groups at clubs in Bulawayo. Through her older sister, she was offered to join the famous group Ilanga in Harare when she was only 19 years old. Later she moved to Harare and soon had a breakthrough with her own song "True Love" which is and will be one of the most popular songs in Zimbabwe ever. She still plays this live and it is heard on radio and discos to this day.
After a few years in Ilanga, Busi Ncube formed his own Band Rain together with other prominent musicians such as percussionist Adam Chisvo, guitarist Rodger Mbambo and twin sister Phatthi. They have released nine albums and toured in Zimbabwe, all of southern Africa, the Czech Republic, Ireland and Norway.
Busi Ncube and Band Rain have performed at major festivals such as Harare International Festival of Arts and Chimanimani Music Festival, and several times in Norway, most recently in 2018 at Melafestivalen , Global Music Oslo, Union Scene in Drammen, Kulturkafeen in Arendal and Søndre Park in Lillehammer.