Dette arrangement har allerede funnet sted.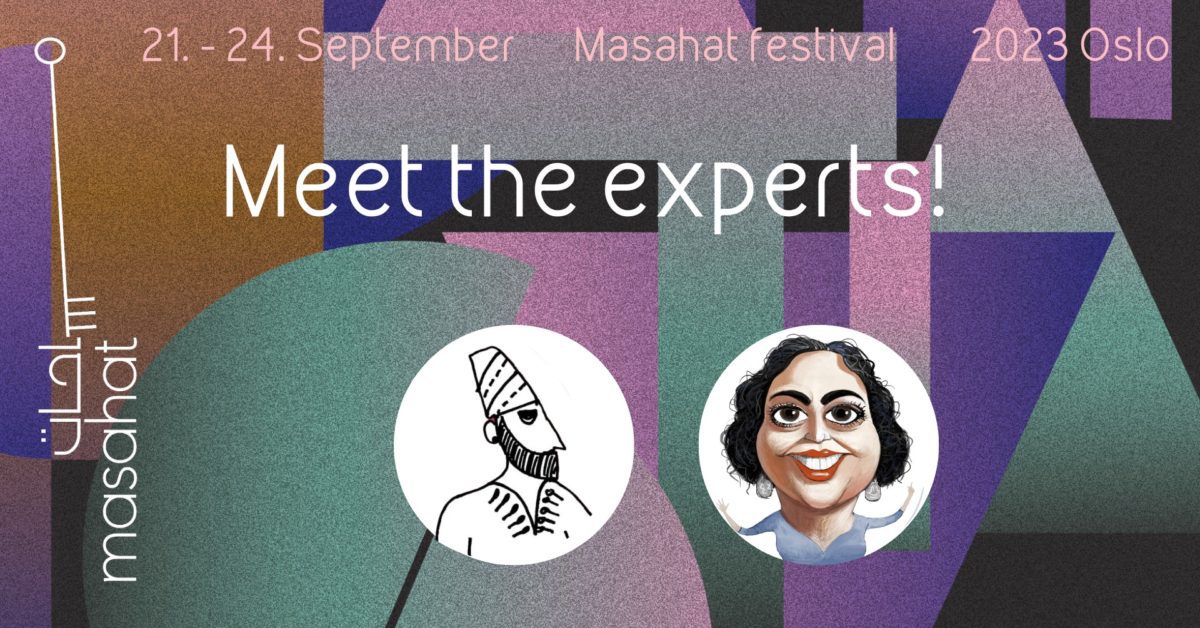 Masahat: Meet the experts! With Karl reMarks and Mona Daffodil
torsdag 21. september
Melahuset
18:00
Ever wondered why everything is so mysterious and exotic in MENA (Middle East and North Africa)? Wonder no more. Our experts will explain the how and why of it all. Discover everything you need to know about MENA in the flash of a second, with a bonus crash course on WENA – Western Europe and North America.
The satirical panel-performance Meet the Experts! features a guest lecture by the renowned Twitter legend Karl reMarks (AKA Karl Sharro) who is the proud founder of the Global Institute of Internet Diagrams, and a MENA-turned-WENA expert. Karl is joined by Mona Daffodil (AKA Mona Abdel-Fadil), who will share her deep anthropological insights about the Nordic culture and mindset – using state of the art PowerPoint features and real-life animations.
This event takes place at Melahuset on Masahat 2023's opening day, September 21st, before our opening concert with Tarabband (separate tickets).