This event has already taken place.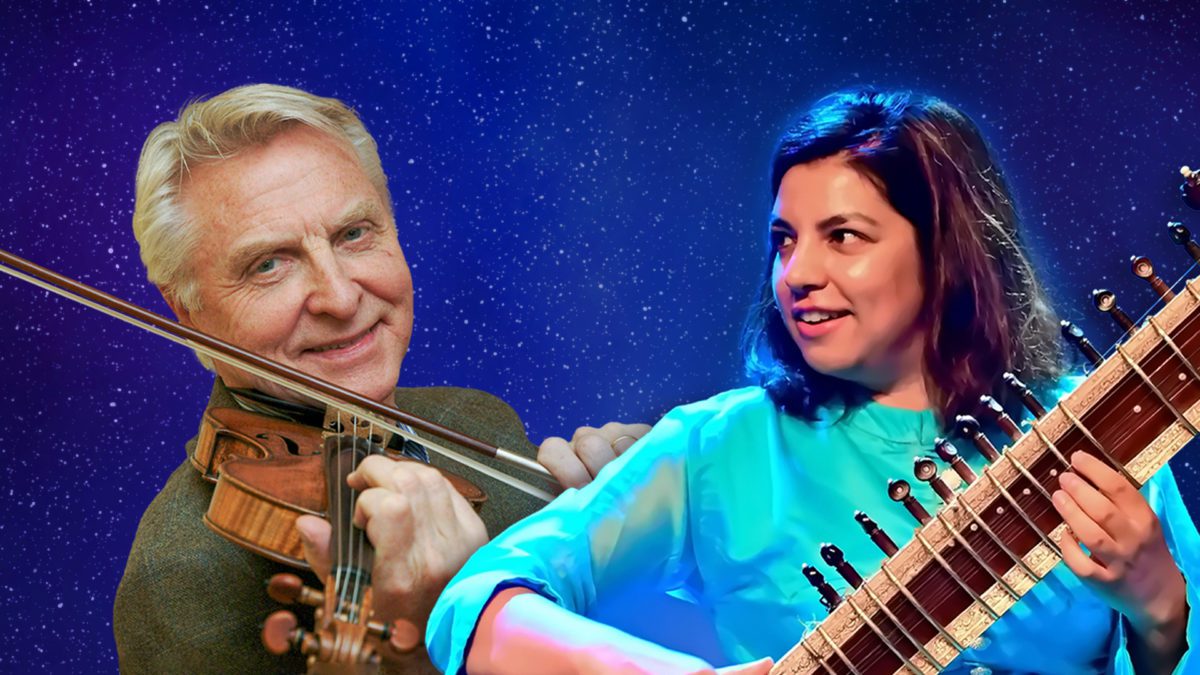 Strings of the world: Rohini Sahajpal and Arve Tellefsen
Saturday 3 December
7:00 P.M.
There will be a concert with Arve Tellefsen and the virtuoso sitar player, Rohini Sahajpal.
When Rohini met Arve during Children's World Days in 2020 organized by Oslo World, they struck a nice note together. Rohini then asked Arve if he would like to play with her, to which Arve immediately replied "Yes" as he had heard Rohini during BVD and got a strong impression of her musicality. Thus it developed an idea of concert and Melahuset quickly took the initiative to become the organizer.
Contributes:
Arve Tellefsen 's ability to communicate with the public makes him one of the world's leading violinists. He has toured all over the world; has played with leading orchestras and conductors; and has received great recognition for his gramophone recordings, gold and diamond records and fiddler's awards.
Rohini Sahajpal is one of Norway's foremost performers of the Indian sitar, with her musical base in Indian classical music. She is very much looking forward to experimenting and wandering limitlessly in other music genres, which we have seen a lot of in recent years.
Kjetil Bjerkestran d is an eminent musician (piano/keyboard), composer, arranger and record producer. He has arranged music for, and performed with, the most successful Norwegian and international artists.
Niti Ranjan Biswas was born in Bangladesh and established in Amsterdam. He is one of the most sought-after tabla players and teachers in Europe, as well as a percussionist who is passionate about both traditional playing styles, jazz and experimental ensembles.
Sidiki Camara is one of the world's leading percussionists and kora players, and is considered one of the creators of the modern wave of West African manding music. Since 2010, he has left his mark on the music scene in Oslo.
---
The doors open at 18.00 | Start: at 19.00
Free access